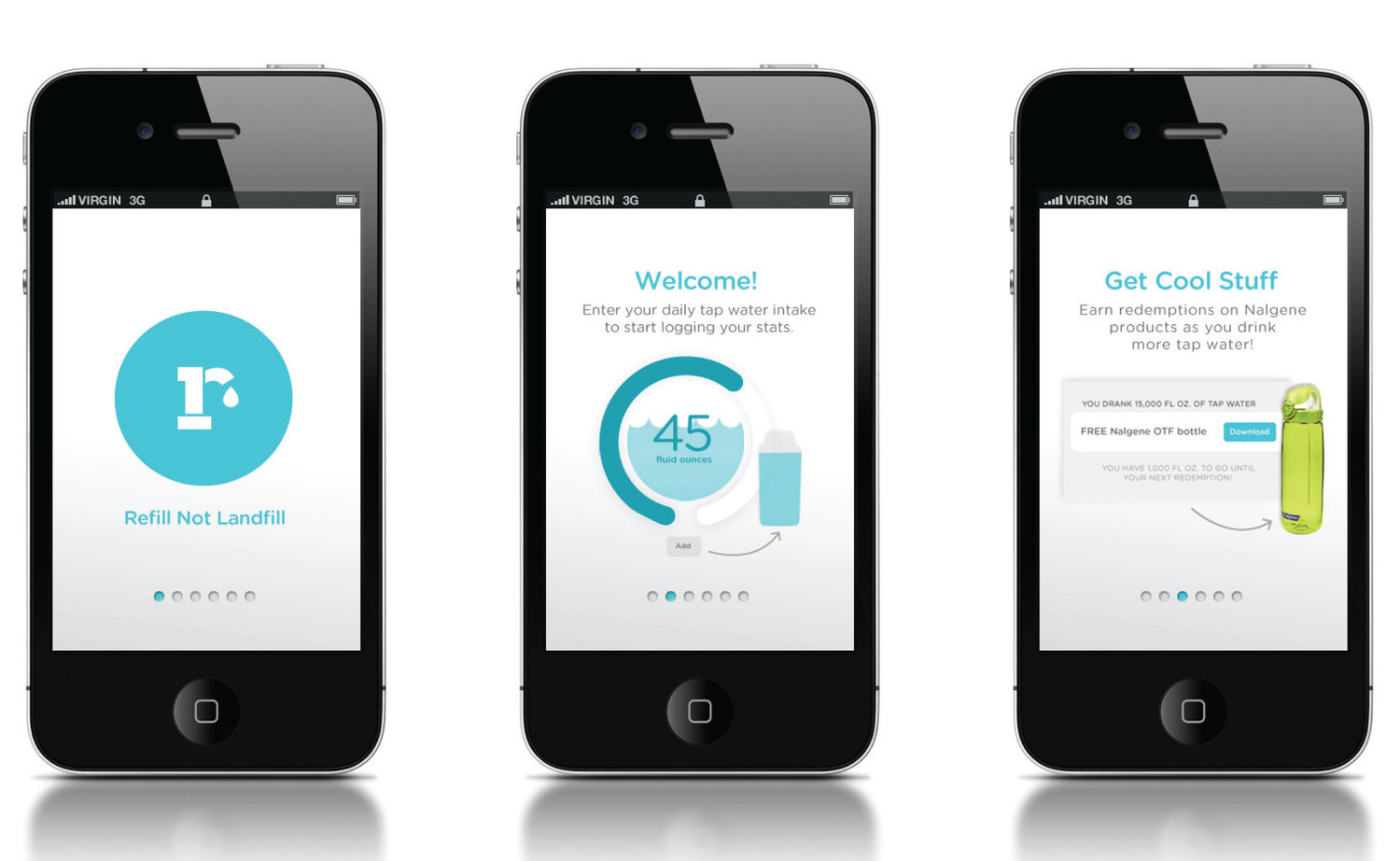 Changing the way we think about water bottles.
Summary: Disposable plastic water bottles are terrible for the environment. It's estimated that 20 billion plastic water bottles either wind up in landfills or are incinerated every year. The up charge on bottled water is often hundreds to thousands of times more than tap water. It's out of control.
To reduce bottled water waste and increase awareness about the positive environmental impact of "bringing your own bottle", I conceptualized a mobile app for sustainable bottle maker Nalgene as part of their Refill Not Landfill campaign.
Process: Inspired by an app that tracked positive facts about smoking cessation, the core objectives behind the Refill Not Landfill App were to:
1) Encourage personal hydration using water challenges that unlocked Nalgene promotions.
2) Show users how many water bottles they'd kept out of the trash and how much money they had saved by using a Nalgene water bottle.
3) Provide daily facts about the environment and sustainability.
After receiving client approval, I created the UX wireframes and collaborated with Melody Haschmann on the first draft of the UI.
Outcomes: We built the app! Actually, the app was built after I left the company. The UI changed to something more photo-realistic and less illustrative, but it was built and launched nonetheless.
Role: Concept Development, Research, UX Design, UI Design
Work made at Minerva Design.